Anthony Davies new series of silkscreen prints explores Gunter Grass' novel The Tin Drum,
from 19 August -16 September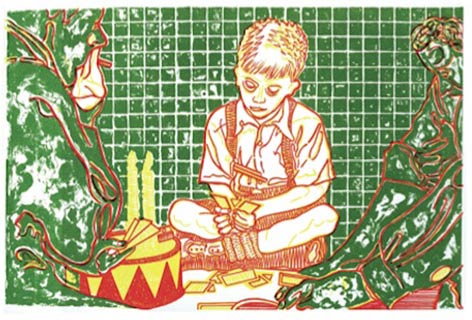 Anthony Davies, from the series The Tin Drum
Screenprint
English-born Davies trained at the Royal College of Art, London
and was elected as a fellow of the Royal Society of Painters and Etchers in 1994 –
the same year that he moved to New Zealand.
He later founded the Hotspur Studio, Whanganui.
His work is in prestigious collections throughout the world,
and he has taught printmaking at Elam School of Fine Arts,
Whanganui UCOL Polytechnic and Inverlochy Art School, Wellington.